If the Kremlin follows through with its purported plans to annex large swaths of southern and eastern Ukraine, as the White House expects, it could fundamentally shift the stakes of the war and make a negotiated settlement all but impossible.
Why it matters: Kyiv and its western backers hope an influx of NATO-caliber weaponry will allow Ukraine to reverse Russia's gains. But if Russia follows the "playbook" the White House laid out this week, Moscow will claim that fighting is now taking place on Russian soil.
Driving the news: White House spokesperson John Kirby said Tuesday that the U.S. has intelligence indicating the Kremlin is "reviewing detailed plans" to annex four Ukrainian oblasts, or regions: Kherson, Zaporizhzhia, Donetsk and Luhansk.
A senior German official tells Axios they share the U.S. assessment about planned annexations.
From Vladimir Putin's perspective, annexing the four regions dramatically raises the stakes of defending them — and potentially the tools he's willing to use to do so.
Western countries would never recognize such annexations, but the move could scramble the risk-reward calculus for providing arms and political support.
For Ukraine, the threat is more existential: partition, long-term destabilization and the demise of any possible peace deal. It also increases the incentive to counterattack now, before Russia can put any annexation plans into practice. 
The big picture: The four oblasts are contiguous and would link Crimea, which Moscow annexed in 2014, to Russia.
Russian forces took Kherson and Zaporizhzhia in southern Ukraine in the early days of the war. Then, after failing to capture Kyiv, they launched a massive offensive in the Donbas region of eastern Ukraine.
Putin claimed full control of Luhansk earlier this month and is now turning his attention to Donetsk.
Russian Foreign Minister Sergei Lavrov acknowledged Wednesday that Russia's military ambitions extend beyond the Donbas, to Kherson, Zaporizhzhia and "a number of other territories" — including potentially Ukrainian-held territory to the West.
Zoom in: In Russian-held Kherson, Russia has installed a puppet government, restricted the internet, mandated the use of the ruble and started issuing Russian passports.
Kirby said the U.S. believes the next steps of the "annexation playbook" will include a fraudulent referendum on joining Russia, perhaps in mid-September to align with regional elections in Russia.
Kirby vowed the U.S. and its allies would respond with stiff sanctions and added, "We would remind Mr. Putin that over time he may prove unable to hold this territory."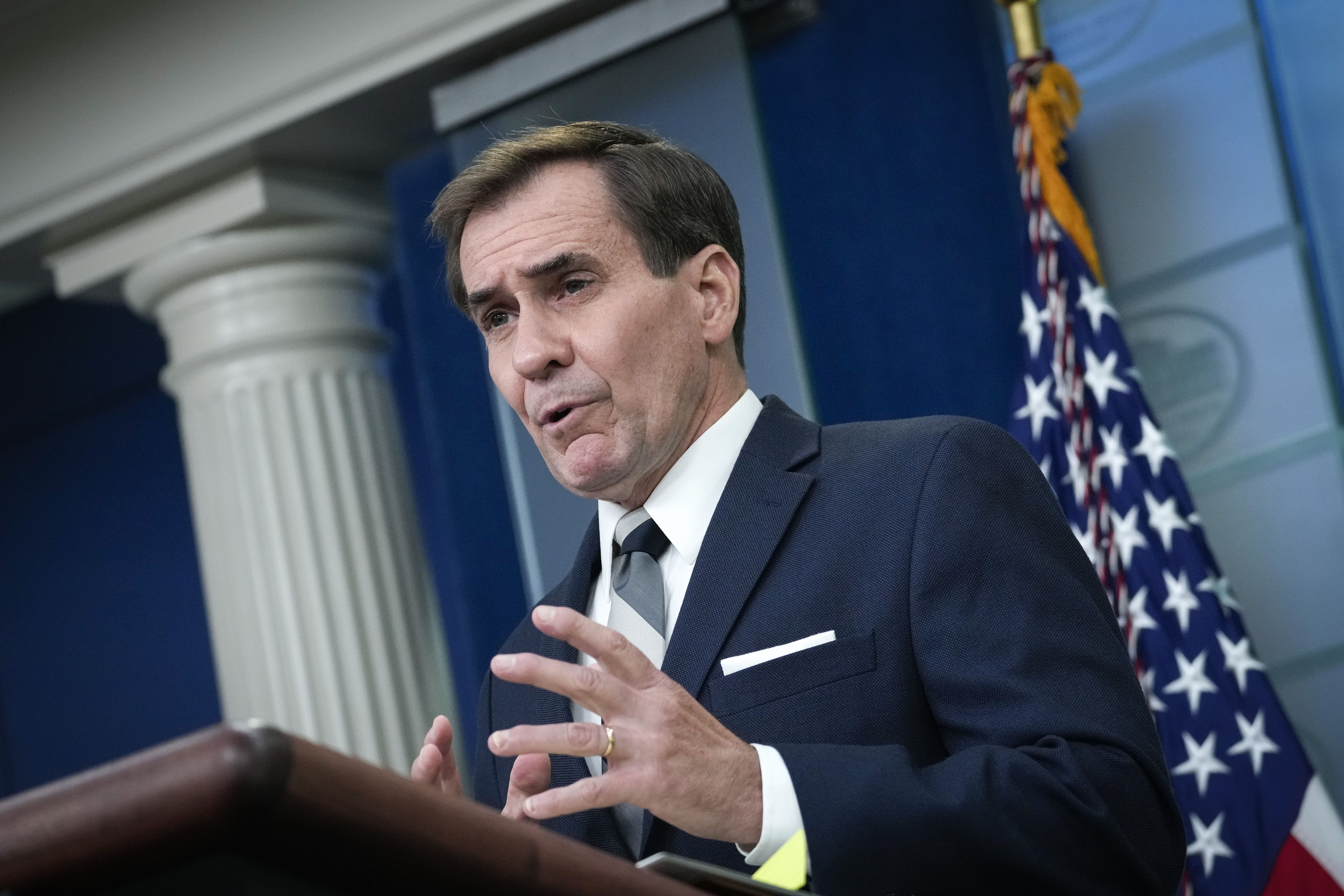 Such an audacious move would actually be a "logical next step" for Putin, contends Alexander Gabuev, a Russia expert at the Carnegie Endowment.
Knowing that Ukraine seeks to retake these territories, Putin could up the ante by immediately bringing them under the Russian nuclear umbrella and responding to any Ukrainian counteroffensive with the threat of a tactical nuclear strike, Gabuev says.
"I think the calculation is that this will be the defining moment where the Western leaders will get very cautious and the goals will shift from retaking all of the pre-Feb. 24 possessions to keeping what [Ukrainian President Volodymyr] Zelensky has right now," Gabuev says.
The other side: By declaring a massive chunk of Ukraine to be part of Russia, Putin would effectively be committing to a large, sustained military presence inside Ukraine and risking embarrassment if Ukrainian counterattacks prove successful.
But it could also further his objectives of keeping Ukraine divided and weak and placing wedges between Kyiv and its Western backers — and between those backers themselves.
That's a bet Putin may be willing to make. "The risk appetite of this guy is very different from the risk appetite of Joe Biden," Gabuev says.
The annexation threat comes during a…


Read More: Putin's "annexation playbook" in Ukraine could leave no path to peace