As recently as a week ago Marina Granovskaia was telling figures inside football that she had not decided whether to continue working for Chelsea's new owners. Granovskaia was as active as ever in discussions with agents about potential signings and, despite the director's long-standing ties to Roman Abramovich, there was a feeling that any announcement about her future would be unlikely until the transfer window was over.
That all changed on Monday morning. First came the announcement that Bruce Buck, another associate of Abramovich, had agreed to step down as chairman. Then, in a development that caught a fair few people by surprise, it emerged that Granovskaia would indeed be the next high-profile departure. Ties with the previous regime were being cut and, though there were initially suggestions that Granovskaia would keep her job until the end of August, by the end of the day several sources were tipping her to be gone before the end of the week.
After all, why stick round? When Internazionale opened talks over signing Romelu Lukaku on loan last week, it was Todd Boehly leading negotiations on Chelsea's behalf. Boehly, Chelsea's new co-controlling owner, has been hands-on since his consortium's takeover and, in a noticeable shift in how business was often done on Granovskaia's watch, the American moved quickly in discussions with Inter, with an agreement over the terms of Lukaku's loan reached on Tuesday evening.
There was no attempt at a face-saving exercise. Granovskaia, not Boehly, was responsible for spending £97.5m on Lukaku last summer. The logic was simple: Lukaku wanted out after a disastrous season and Thomas Tuchel was never going to stand in the striker's way, so Boehly backed his head coach and did a deal that should allow Chelsea to switch their focus on to building a squad capable of challenging for major honours next season.
At the moment, however, the thought of Chelsea catching up with Manchester City and Liverpool in one window feels unlikely. There are holes to plug in defence, improvements required in attack and not much time to act before the season starts. Tuchel, who gets on well with Granovskaia, could do with players arriving sooner rather than later.
It means the spotlight is on Boehly and his fellow owners already. On Wednesday morning it was confirmed that Granovskaia, who looked after transfers and player contracts, is leaving. A club statement revealing the figures on the new board said that Granovskaia would offer assistance for the duration of this transfer window – "to the extent required to support the transition" – and stated that Boehly, who has no experience of the inner workings of European football, would operate as Chelsea's interim sporting director until a full-time replacement is found.
Talk about jumping in at the deep end. "Boehly clearly believes in himself and he is obviously a very clever man," one figure with deep knowledge of the transfer market says. "But football is unlike any other business."
It is a fair comment. The intention remains for Chelsea to find a sporting director – Andrea Berta could be a good fit if he can be lured from Atlético Madrid and there have been links with Michael Edwards, who is leaving Liverpool – but the situation is not ideal. Boehly is learning on the job and, along with landing Tuchel's targets, he must also hold talks with Petr Cech to provide the technical and performance adviser with assurances over his role.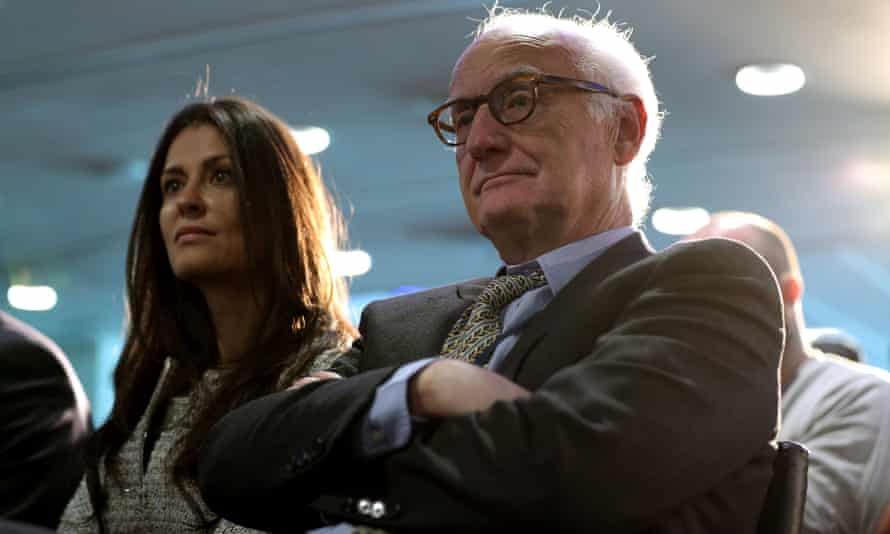 Cech can be forgiven if he is mulling over his future. Yet Boehly needs to avoid too many complications in one summer. Chelsea have not challenged for the title since 2017 and are lagging behind City, who have bought Erling Haaland, and Liverpool, who have replaced Sadio Mané with Darwin Núñez.
City and Liverpool, unlike Chelsea, have been able to…


Read More: Exposed Boehly can make Tuchel as powerful as Guardiola and Klopp | Chelsea