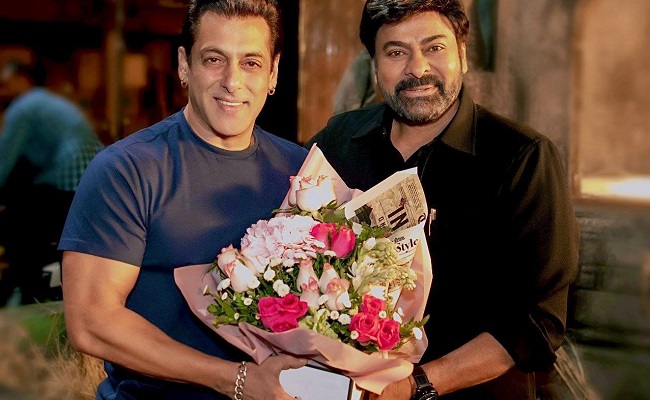 Generally, stars demand big money for even guest roles. No actor forsakes income. So, it came as a shock for the makers of Megastar Chiranjeevi's "Godfather", when they heard the conditions laid by Salman Khan.
Salman Khan had readily agreed to do the guest appearance in Chiranjeevi's "Godfather", which is based on Malayalam hit, Lucifer. So, the makers offered him a huge amount as part of his remuneration.
However, Salman Khan made it clear to them that he would not sign the film if they offer remuneration. It was a condition that he should do the film without taking money.
Salman Khan and Megastar's family have friendship for many years. He respects Chiranjeevi immensely. Hence, Salman Khan has agreed to do the film out of his love and respect for the star.
The makers were flabbergasted by his magnanimous heart.
New App Alert: All OTT Apps & Release Dates Under One App




Read More: Salman Khan's Strange Condition to Megastar